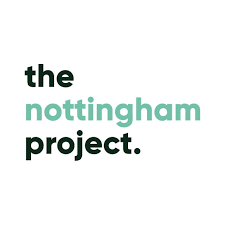 This week, on NG Meets..., we are talking about The Nottingham Project, a new board made of the great and good of the Nottingham creative and culture scene, with the aim of a once-in-a-lifetime task of rejuvenating Nottingham to make it THE place to be.
We chat to director Lee Walker about how the project got started, the aims and plans behind it and what's happened so far, as well as the impact Covid has had on the project and the city and, of course, we discuss the Broadmarsh and the importance of getting the use of that space right.
Lee tells us why Austin, Texas is such a huge inspiration to him and the team and why Nottingham needs to make this moment count if it is going to be a successful city in the future.
We talk about the huge names that feature on the board of The Nottingham Project which include chair Greg Nugent, who headed up the London 2012 Olympic & Paralympic Organising Committee, vice chair Vicky McClure, best know for her BAFTA award winning role as Lol in This is England, and more recently as a main star in the huge hit show Line of Duty. Also on the board are Shane Meadows, who directed Vicky in This is England, and has also directed hits such as 24/7 and Dead Man's Shoes, Nathanial Wilson, the man behind the hugely successful Nottingham Street Food group, Nottingham UNESCO City of Literature director, and former NG Meets... guest Sandeep Mahal and Nottingham Castle Trust Chief Exec Sara Manning-Blair - plus many, many others.
This is a fascinating dive into a huge and extremely positive thinking project that aims to take Nottingham into the next decade and make it THE place to be, so tune in to hear a lot more about it, as well as how you can let them know what you think Nottingham needs.
You can keep up to date on The Nottingham Project on Facebook, or by visiting their website.